Some noteworthy projects …
Angwish: "All the Problems" EP, "Calamity" CD and "Into the Void" CD
The Balsa Gliders: "Undefeated In Apex" CD
Bandera Blanca: "Y Perguntan Todos" CD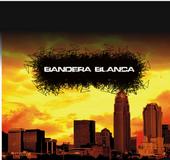 Kojo Bey: African drumming
Black Acid Disco: "Self-Propelled Hell Machine" CD
Black Lagoon: "Laguna Negra" EP and "The Ruthless Workings of Nature" CD
Bum's Lie: "Why Lie It's For Beer" CD, "Stumblin' and Mublin' Live" CD and "It's Not a Disease, It's An Infection" EP
Carmona: "We Are" CD and demos
Clout: "Step Off" EP & "Veda" CD
Dead End Echo: "Transcontinental" CD, rock
The Dead Kings: "Armed and Delicious" CD, glam/punk
Drat: "Sorry, We're Drat" CD, punk
Evelynn Rose: "Evelynn Rose" EP, Southern rock/Americana
Face the World: "Face the World" CD, electronica
Final Curse: "Constructing the Destructive" CD & "Way of the Accursed" CD, thrash metal
Gideon Smith & the Dixie Damned: heavy Southern rock
Graveyard Boulevard: "Rock Scars" CD, horror punk
Greevace: throwback metal
Grown Up Avenger Stuff: "Disagreements With Gravity" CD
Ironhead: "Roadwhore" CD, heavy rock
Jagfu: "Another Day" CD, rock
The Lights, Fluorescent: "Neoteny" EP, "Tour 2009" EP, self-titled fulllength CD, indie rock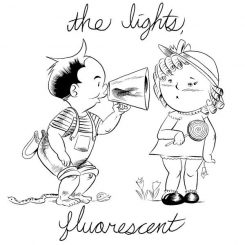 TLF's Demo 2009 CD cover
Jay Mathey: "Unfamous" CD & "Patchwork" EP, acoustic pop
Mitchell: hardcore
moonburn: shoegazer
My So Called Band: punk
Murdercycle: "Victims" CD & "Zero To Psycho" CD, hardcore/punk
The Not Bros. Band: NC beach music
Grey Revell: anti-folk & rock
Run Engine: rock & Americana
Safe Return Doubtful: indie rock
Saltlick: "Saltlick" CD, Southern rock
Scapegoat: "Two On One" CD, "Element of Design" CD and demos, modern rock
Skyfold: heavy rock & punk-pop
Status Flow: "Status Flow" CD & re-mixes, rock
Stella Kidd: "Contact High" CD & "Kiddnapped" CD, rock
Ten Missing Days: "Cellar Door" CD, emo-core
Tradeskin: "Brookshire" CD, metal
The Turnstiles: "The Turnstiles" CD, Americana
Ultralush: rock
Luke Warm'z Reception: "Luke Warm'z Reception" CD, punk/satire
Wideload McKenna: rock
The X-Periment: "The X-Periment" EP & "All the Way Live" CD, total fusion
More Recording Artists …
Audioform: jazz/funk
Kojo Bey & Drumcall: African hand drumming
Creative Loafing Magazine: Homebrew series mastering
Alex Mauldin: neo classical piano
Ganden Jangtse Monks: Tibetan chants
Charlotte Philharmonic Orchestra: classical pops
Stuart Grasberg: Emmy winning TV composer/director
Darrel McFadden: Gospel
Kevin Cloud: Gospel performer/producer
Doc McKenzie: Gospel
Ronica and the Blazing Stars: Gospel
The Hebrewettes: Gospel
The Gospelettes: Gospel
Ernest Pearson: Gospel
Tropical Flavor: steel drums
Transfiguration: Gospel
First Presbyterian Church of Concord: choir/ classical
Erica McGee: CC/pop/Broadway
The Arts Experience: teen choral groups
Macedonia Baptist Church: Gospel
Featured Clients
New CD "Days Are Numbered" from Sunday Boxing
"It's all about the fuzz" says founder, vocalist, bassist and baritone guitarist Peter Schroeck of his band's sound and it was fuzz we definitely got on their debut EP. With anxious and relentless drumming, ever shifting layers of distortion/overdrive/fuzz from the instruments and Peter's sardonic vocals (often captured with a delightfully screwed up E-V 1960's news gathering mic) Sunday Boxing bridges classic 90's alternative and post-modern indie rock. Check them out live and pickup a CD, you'll see just how much live energy was captured by the band.
New CD "Road To Ecstasy" from Skyfold
Hailing from Salisbury NC, modern rock band Skyfold covers a lot of ground. It's all "rock" but many different types are represented … from power pop, to grooving metal, from 3/4 time ballads, to scorching up-tempo rockers. Guitar virtuoso Chase Grimes brings the precision and vocalist Alec Thomas weaves his unmistakable tenor with layers of harmony and soulful counter-point. All recorded, mixed and mastered here at Catalyst.